In search of the finest whiskey bars, the globe has to offer? Stop right there. Seven Grand in Los Angeles, with its enormous whiskey collection, and Lidkoeb in Copenhagen, with its "whiskey lover's wet dream" attic bar, both offer something special to whiskey experts and newcomers alike. These whiskey bars have everything you might want, from rare bottles to well-poured samples. 
Whisky bars attract connoisseurs and curious drinkers alike in search of rare and coveted bottles of the spirit. These watering holes feature whiskies from all around the world, from Sydney to Tokyo, the USA to London. In this blog, we'll visit some of the most famous whiskey bars in the world and talk about what makes them special. Raise a glass with us to these iconic spots, whether you're a seasoned whiskey drinker or a curious newcomer.
Los Angeles' Seven Grand Bar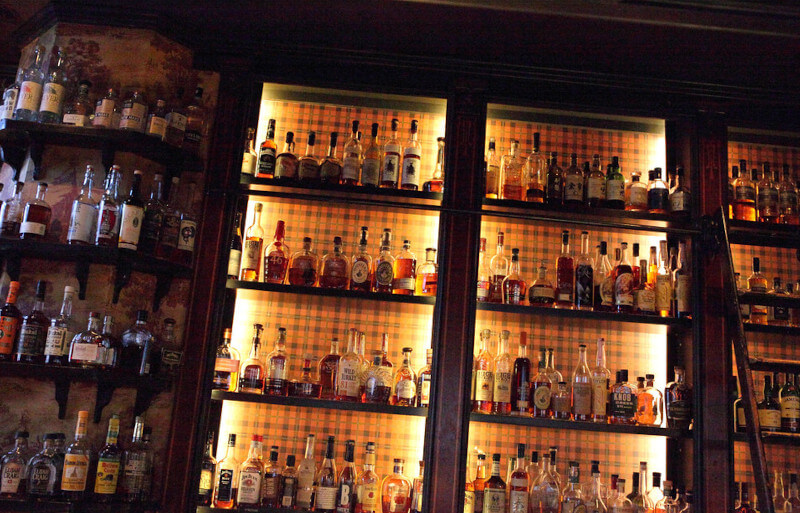 The whiskey selection at Seven Grand is extensive; the restaurant's menu spans 17 pages and lists more than 700 options. In addition to hosting tastings with master distillers and brand ambassadors from all around the world, the bar also features an outstanding International Wall of Whisk(e)y. This hunting-themed pub, true to its name, serves high-end whiskies; for example, the last of a bottle of Macallan 55, which would have cost $1200 a serve, was just poured.
London's Milroy's Soho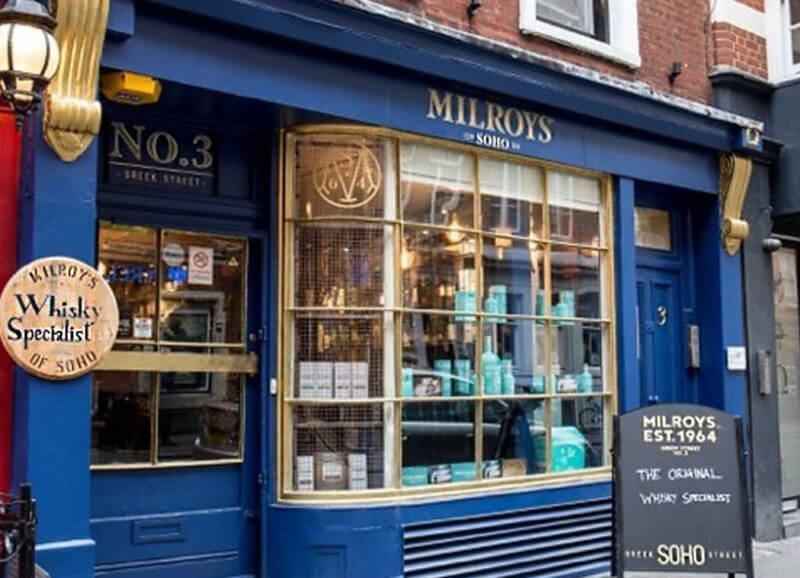 Exactly where on Earth is this? The city of London is home to our last recommended watering holes in the United Kingdom. With its distinctive blue facade, almost Victorian decor, and downstairs bar concealed behind a bookshelf, Milroy's has become a Soho landmark.
Why is it so exceptional? Except for that underground bar, that is. The lockers, most likely. Milroy's has a dedicated clientele, and the bar keeps your preferred Scotch on hand in a private locker if you're a returning customer.
How about a recommendation for Glen Scotia? To complement the dark wood paneling, hidden nooks, and historical touches, we recommend the Victoriana, Glen Scotia's cask-strength interpretation of traditional Victorian Campbeltown malts.
The Leela Palace's Library Bar in New Delhi

The Leela Palace, New Delhi, advertises its Library Bar as a place to enjoy 'tiny snacks, classic reads, and pleasant highs' on its opulent rooftop. There are over 172 different types of whiskey available here, from Indian malts to bourbons to Japanese whiskies to Irish whiskies to rye whiskies and more.
Lexington's Bluegrass Bar and Grill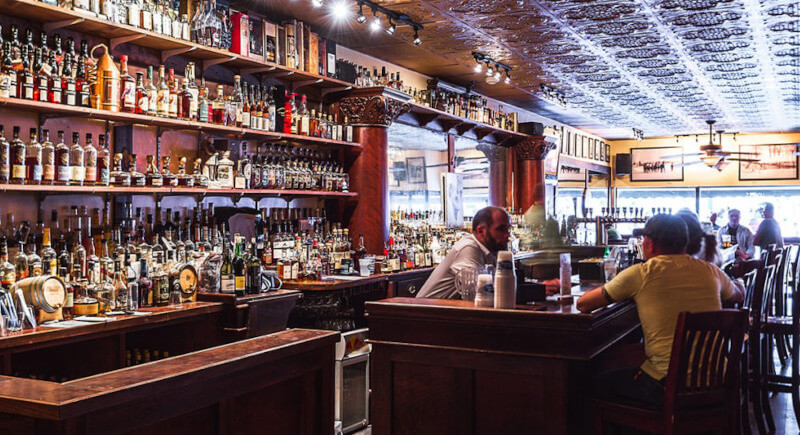 According to owner Sean Ebbitt, The Bluegrass Tavern's collection of more than 1,200 bourbons makes it a "temple of bourbon" and is perhaps the largest in all of Kentucky. Whether you're a die-hard whiskey enthusiast or just curious about the numerous varieties, this venue is perfect for diving headfirst into the world of this beverage. You can schedule a private tasting for you and your pals, or start with one of the bar's personalized flights.
The Bluegrass Tavern is a treasure trove for collectors of rare bottles. The 1983 Eagle Rare, the Heaven Hill 27-year, the Rittenhouse Rye 23-year, and the EH Taylor Warehouse C Tornado Surviving are among the highlights. And if you like cocktails, this is the place to go, as the Old Fashioned here is said to be the best in town. There are 16 draught beers to choose from, and you can also get vodka, rum, and tequila at the bar.
The Tokyo Zoetrope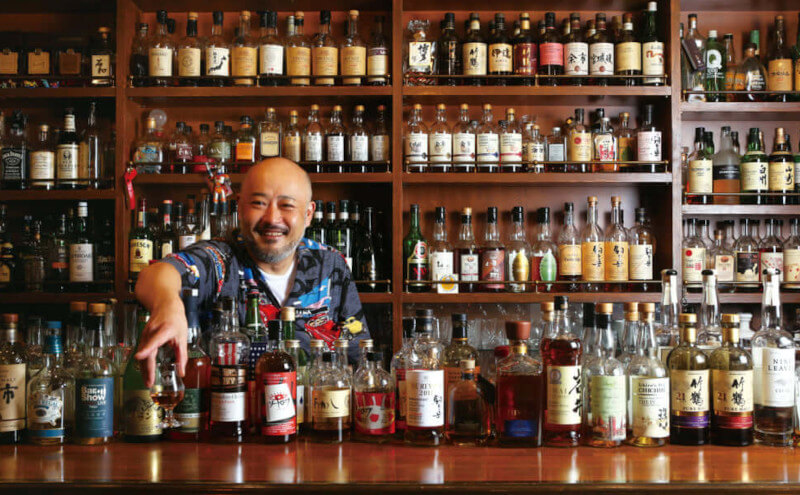 If you need a dram (especially the local type), the best place to go in Tokyo is Zoetrope, which has more than 300 flavors to pick from. Fans of cinema will feel right at home, as original scores play constantly and famed Japanese art director Takeo Kimura was responsible for the bar's design. Classic Japanese silent comedies play on a loop from a projector at the bar's far end. Unique in every way.
Kolkata Intersection
India is rapidly overtaking Scotland as the world's most avid whiskey consumer, and the country's many bars are starting to reflect this trend. One of the best is Junction, which is located in the luxurious Taj Bengal Hotel in Kolkata. Junction was inspired by the country's classic station bars and features replica steam engines installed on the walls. It has a wide variety of rare single malt whiskies among its huge inventory of high-end spirits. The huge city ambiance of Kolkata is rounded out by the sound of live jazz.
Sydney's Baxter Inn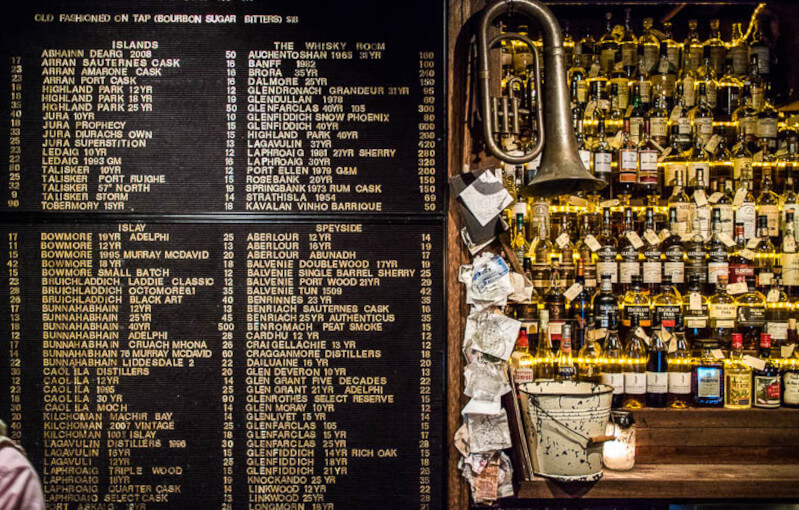 The fact that Baxter Inn is ranked as the twelfth-best pub in the world by Drinks International says a lot about its quality. It's like a modern speakeasy, with a rear bar that has such a large selection of whiskey that the owners had to put in a sliding ladder. An underground marvel that will impress whiskey newbies and aficionados alike.
Whiskey from the Dom at Jastbia Gó
You'll find over 1,700 different whiskies and a warm welcome at this cozy Polish pub decorated to evoke a classic Scottish distillery. The costs are also surprisingly low. There aren't many watering holes in the world that go to such great lengths to introduce their customers to the joys of whiskey.
Lidkoeb in Copenhagen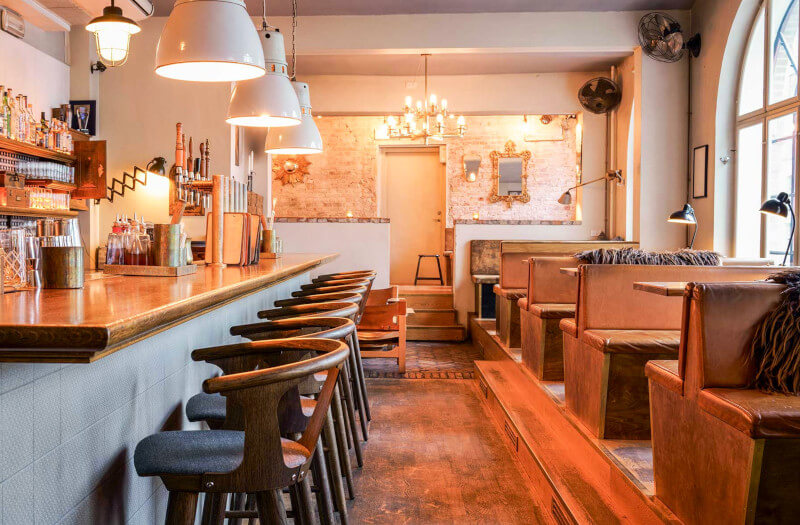 Lidkoeb, tucked away in a quiet Copenhagen backyard, is worth the extra effort it takes to locate. This distinctly Scandinavian establishment was originally a cocktail lounge, but it has since been expanded to incorporate a "whiskey lover's wet dream"—an extravagant attic bar complete with an open fireplace, leather sofas, and amber-lit medical cabinets stocked with whiskey.
Zurich's Widder Bar
The Widder Bar, also known as The Ram Bar, was recently chosen as the greatest bar in Zurich, and it consistently impresses drinkers from all over the world. It is widely recognized as a top-tier cocktail bar due to its extensive selection of more than a thousand different types of alcohol and its comprehensive 'Whiskey Library' map of the Scotch whiskey industry. Just as seriously, jazz is taken here, with regular live performances on the house's ivory keys to accompany your dram.
Glasgow's Pot Still Bar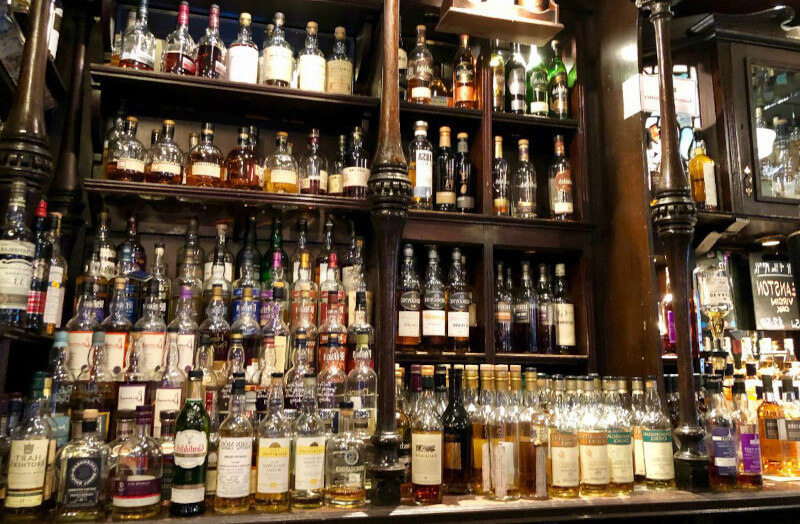 While there is no shortage of whiskey bars in Scotland, The Pot Still in Glasgow stands out as a top option. The Pot Still may look like any other city pub from the outside, but don't be fooled—it's a veritable mecca for whiskey lovers from all over the world because of its gantry of hundreds of different malt whiskies.
Whiskey enthusiasts and those looking to branch out can both find something to their liking at the establishments on this list. Each bar has its character, from the opulent decor of Seven Grand in Los Angeles to the intimate setting of Whiskey from the Dom in Poland. You may find an inspiring and satisfying whiskey bar in any major city, be it London, Copenhagen, Kolkata, or Zurich. So, embark on a global adventure and sample whiskey at some of the world's finest bars.