Whiskey tasting like a pro doesn't require a trip to the distillery. Whiskey tasting is an activity that can be done at home with some preparation and an open attitude. It's also a fantastic addition to any kind of party, whether it's a birthday bash, a summer get-together, a stag or hen do, or anything else. The information in this article will provide you with a solid foundation in whiskey expertise, allowing you to enjoy your next tasting session on International Whiskey Day at home and impress your friends in the process. But first things first…
Why is World Whiskey Day Celebrated?
World Whiskey Day is an annual holiday honoring the best drink in the world (OK, we may be biased), and it was founded in 2012 by Blair Bowman while he was a student (and drinker) at the University of Aberdeen. 
Participate in whiskey-related events, tastings, and online discussions by using the #WorldWhiskeyDay hashtag on social media. To mark its tenth year, this year's festival will also host the inaugural World Whiskey Weekender, a series of engaging activities designed to bring the celebration to whiskey fans all around the globe. World Whiskey Day is always conveniently observed on the third Saturday of May, which is the 20th of May this year. Are you prepared to participate? What follows should whet your appetite a bit.
Prepare Whiskey Drinks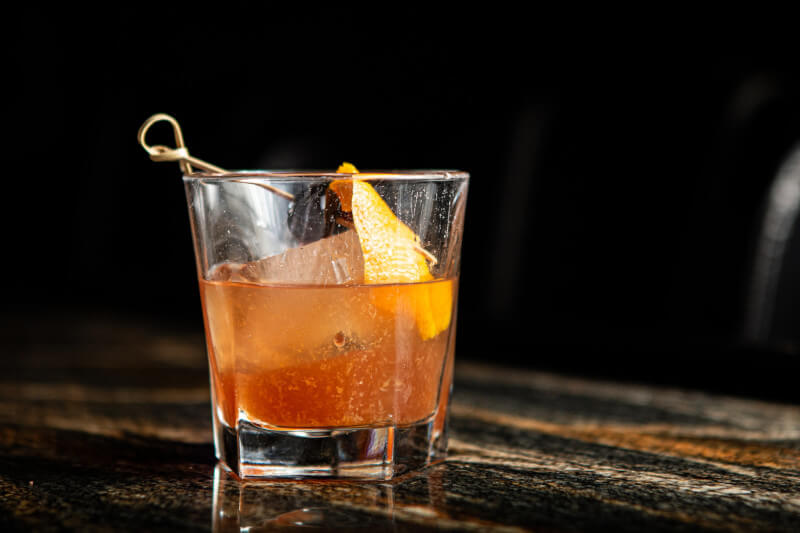 Even while your father may have instructed you that whiskey is best enjoyed neat, remember that we combine every other liquor, so there's no reason to refrain from doing the same with the good stuff. Whiskey may be used to produce delicious cocktails; all you need is a little imagination. 
Get things rolling with a traditional whiskey sour. Create a quick and refreshing drink by combining your preferred Ballantines with lemon juice, sugar syrup, Angostura bitters, and egg white. This masterpiece has stood the test of time for 150 years.  
Everyone has that one buddy who will only drink pornstar martinis, right? Give them a Guadalupe and listen to how quickly their attitude changes. The addition of pineapple and lemon gives it a distinctly tropical flavor, while smoked maple syrup adds an adult-level sweetness. For extra points, serve with grilled fresh pineapple. Unique and scrumptious. Whiskey can be mixed into a wide variety of drinks, from the classic whiskey and tonic to the decadent whiskey freak shake. Your creativity is the only restriction.
Visit the Bar or Whiskey Shop Near You
There's no substitute for getting your hands dirty, so visiting a local whiskey shop is a fantastic opportunity to learn more about golden nectar. If you're kind, they might even throw in a few complimentary samples and give you the lowdown on flavor profiles and make recommendations based on your personal preferences. 
Hold a Whiskey Film Festival 
Whiskey has long been an integral part of television and film, from grizzled westerns to dystopian thrillers. To the point that it's incorporated into the merchandise itself. Game of Thrones released a limited edition package of nine single malts in the run-up to the premiere of the eighth and final season in 2019. 
Hold a Whiskey Tasting Party at Your House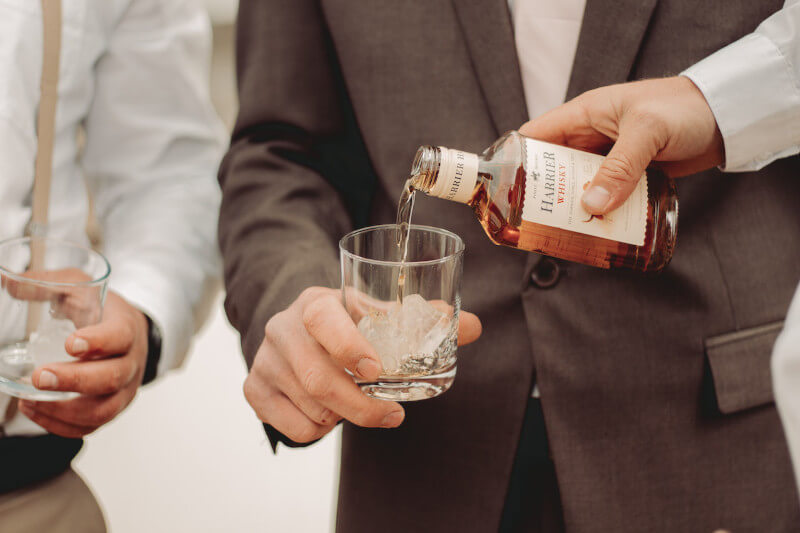 Whiskey novices or those seeking a more customized experience should start with a variety of aged, blended, and single malt whiskeys. In most cases, they also include tasting notes that might help you organize your ideas and develop your sense of taste. But if you're looking for something a little less hectic, a whiskey fuddle might be just the thing. Gather your pals together and have each one bring a bottle of alcohol. The point is to venture into the unknown, throw yourself into it, and have fun with it. 
Gather Some Pals, Some Popcorn, and a Few Ballantine's 
Get into the spirit by watching The Angels' Share, a comedic drama directed by legendary British filmmaker Ken Loach and centered on a Scottish father who, while performing community service at a small distillery, stumbles upon a barrel of precious whiskey and becomes embroiled in a web of crime and deception. Or, you could just sit back and ruminate alongside Humphrey Bogart in Casablanca, Jeff Bridges in True Grit, and Ryan Gosling in Blade Runner (2020) as they drink their way through the final credits. 
Celebrations and Get-togethers
What World Whiskey Day is really about is celebrating one of life's simple pleasures with the people you care about. It doesn't have to be expensive; maybe you just want to have a get-together with close friends and family to share stories over a glass of whiskey. Then all you need is the company and the whiskey. Always have some snacks on hand, whether they be the standard fare or, if you're feeling creative, canapés that go well with your whiskey. Throw a whiskey-themed dinner party, fire up the grill, or all of the above! Another common motif involves the combination of cigars and whiskey. If you're truly dedicated, the sky's the limit.
Retailers, Breweries, and Fan Clubs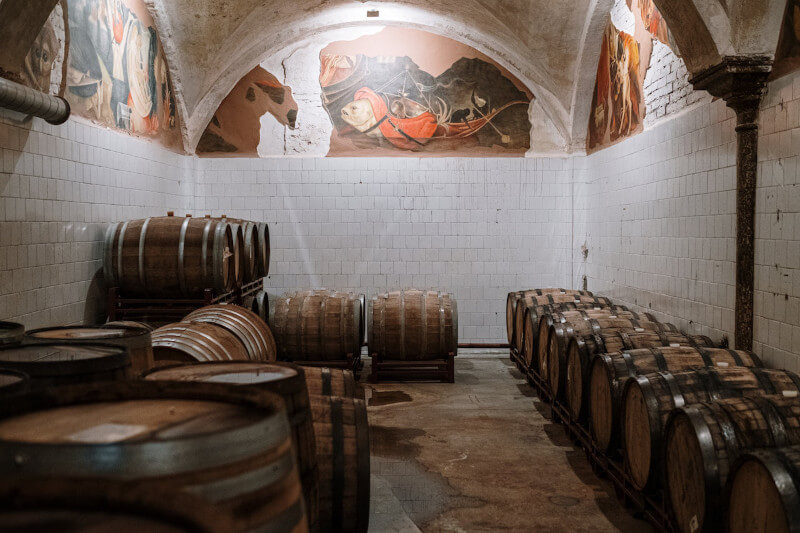 Whiskey bars are perfect places to celebrate World Whiskey Day. Visitors (tourists, students, appreciation societies, etc.) can try out a wide variety of whiskies at these events. Chocolate and whiskey combinations, for example, are becoming increasingly popular, as are regional sampling excursions. It's also a great opportunity for local businesses to offer special deals on rare whiskies to festival-goers. Many distilleries across the world already have World Whiskey Day tours planned, with special samples, discounts, and even the introduction of brand-new goods. It's only fair that tourists get to rub elbows with the distillers of their beloved spirit.
Go Out to Restaurants, Nightclubs, and Sightseeing Destinations
World Whiskey Day should be commemorated where it all began: in the bar. World Whiskey Day is celebrated in many ways each year in bars, restaurants, and hotels all across the world.  These events can be as simple as tastings at local distilleries or as elaborate as multi-course dinners at five-star hotels with a focus on whiskey. There will be some preparation needed, but it will be well worth it.
Attendees already have access to a wide variety of whiskies, but producers may get more involved by sending brand ambassadors to major events, where they can set up tasting stations and sell their wares. In addition to award ceremonies, food and wine pairings, and performances by local musicians, master workshops are another excellent crowd-pleaser. Many popular tourist destinations are already celebrating World Whiskey Day with their own unique and exciting events, and they are welcome to join in.
Join a Whiskey Club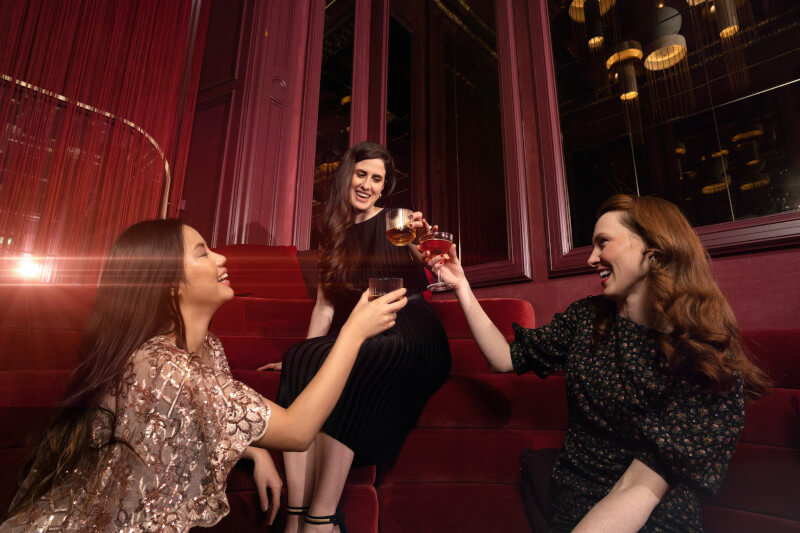 You'll need more than one bottle of whiskey if you plan on crafting whiskey cocktails, holding tastings for friends, and matching the fine stuff with your favorite films. Whiskey clubs are an excellent resource for expanding one's whiskey horizons, as they frequently feature lesser-known brands not found in mainstream retail outlets and provide members with access to special events and virtual tastings. And what could be more convenient than having a bottle of whiskey sent right to your front door?