Small craft distilleries have been opening up shop in recent years in response to the growing demand for handcrafted, one-of-a-kind alcoholic drinks. Craft distilleries and artisanal brands, in particular, will benefit greatly from this new age in alcohol delivery. An increase in artisan distilleries has helped the economy by providing new jobs. However, just like other SMEs, craft distilleries face challenges when trying to compete with the industry's dominant major commercial distilleries. This article provides an overview of the artisan distillery scene, discussing its current state, trends, and statistics.
Define a Small-batch Distillery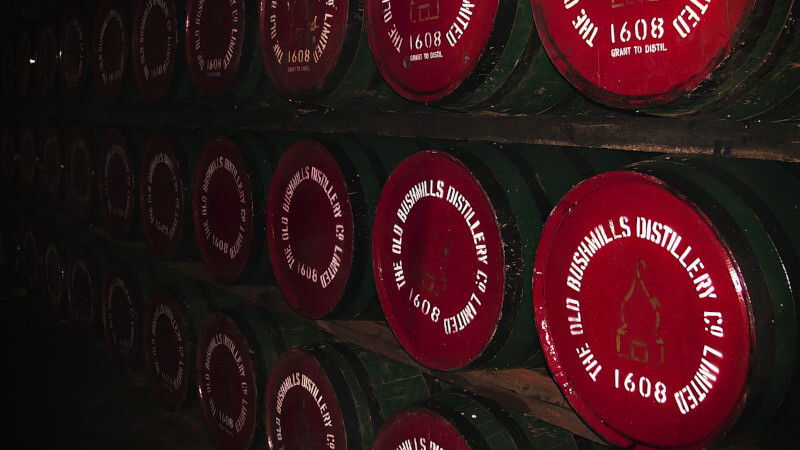 An artisan distillery is family-run and places a premium on using high-quality ingredients and conducting open, honest operations. Craft distilleries often do all of their distilling and bottling, with yearly sales of no more than 52,000 cases. Craft distilleries are certified by the American Distilling Institute (AMI) if they are independently owned and operated.
What's the Difference Between a Micro Distillery and a Craft Distillery?
The term "micro-distillery" does not have a precise legal meaning in the alcohol industry. However, the phrase is commonly used to refer to boutique-style distilleries that only make small batches of alcohol for consumption.
The distinguishing features of a craft distillery are its utilization of traditional methods and ownership structure. Even though it's much smaller than the major producers, a micro-distillery may nonetheless crank out a lot of alcohol. Not every micro distillery operates on the same principle as a craft distillery.
How Much Money Can Be Made by a Small Distillery?
Costs associated with opening a small craft distillery can range anywhere from $30,000 to $500,000, depending on whether the business chooses to lease or buy its essential equipment including stills, fermenters, and mash tuns. A craft distillery's annual earnings are highly dependent on intangibles such as its size, location, business model, and management style.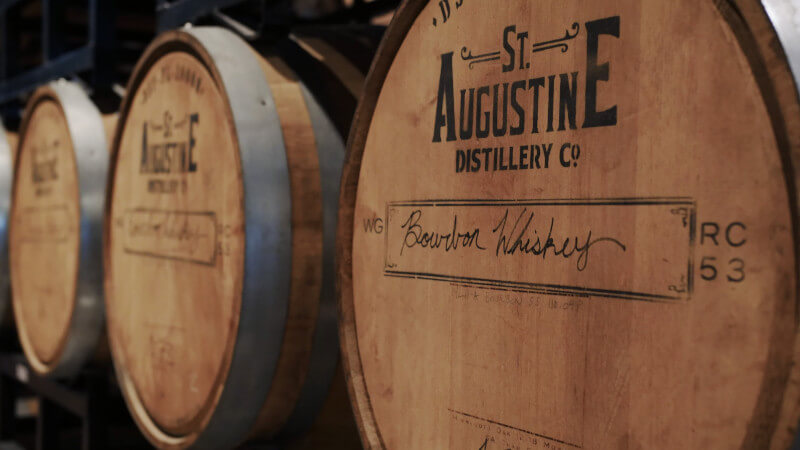 Craft distilleries are expected to make a unique and high-quality spirit that stands out from the crowd of similar businesses. Because of its significance in the customer decision-making process and its capacity to set apart one handmade spirit from another, packaging can significantly contribute to the bottom line of a craft distillery. In the beverage sector, 90% of consumers look at the packaging before buying, and 75% of those purchases are made at the point of sale.
Due to the lower costs associated with distilling spirits than brewing, it is logical to assume that distillation is more profitable than brewing. Profit margins for craft spirits range from 20-40%. Putting aside the evolution of spirits that are aged in barrels for long periods before being consumed and sold.
Where the Craft Distilling Business Stands on a Global Scale
Many drinkers today want variety beyond what can be found in the standard spirit selection. Assisting the craft distilling industry and the craft spirits market in reaching their predicted CAGR of just under 20% from 2020 to 2025.
The rising demand for premium craft spirits and artisanal variants among customers has propelled the North American region to the forefront of the worldwide industry. The proliferation of artisan distilleries that regularly release new products and varieties lends credence to this trend. However, the craft spirits industry is forecast to expand at a faster rate in the Asia-Pacific area in the next few years due to the large number of millennials in China.
Changing cultural attitudes among the wealthy young population are a major factor in the rise of the craft spirits sector worldwide, fueling demand for premium craft spirits.
Artisan Gin is at the Heart of the Uk's Artisan Spirits Movement
There has been a 30 percent increase in the number of craft distillery enterprises in the UK since the start of the Covid-19 pandemic. It is possible that lockdowns, which allowed people to experiment with and start craft spirit enterprises, have contributed to the UK's craft distilling industry growing from 272 before the pandemic to over 350 in 2020.
As a result of the decline in on-trade purchases during lockdowns, pub closures resulted in a considerable drop in sales. The proliferation of craft distilleries has led to an increase in the market for craft spirits, as well as a broader consumption of alcoholic beverages overall.
From April 2020 to October 2020, sales of distilled spirits in the United Kingdom increased by 10.7 percent compared to the corresponding period in the previous year. The increased demand for craft spirits during these periods can certainly be attributed in large part to consumers' desire to buy locally. In recent years, several well-known craft breweries have entered the craft spirits market by opening their distilleries.
American Craft Distilling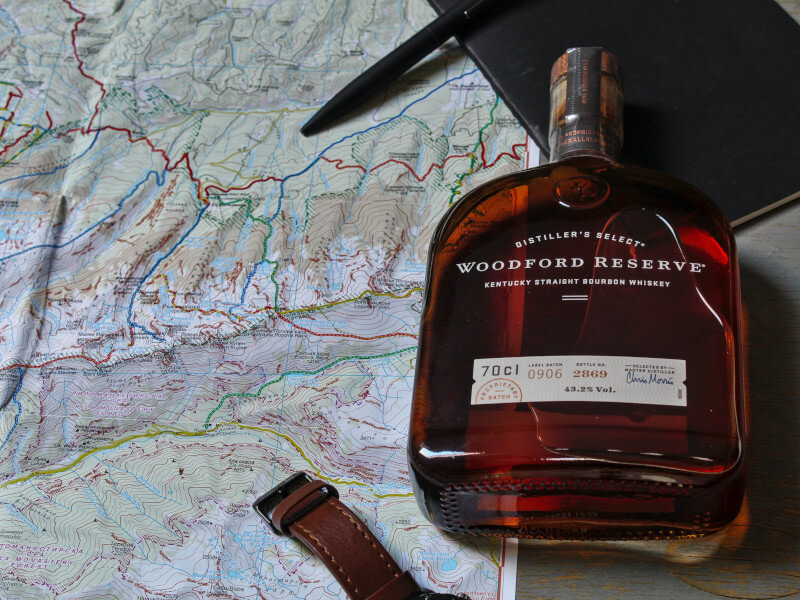 By 2021, North America had captured over 61% of the worldwide artisanal spirits market. The increase can be ascribed to the region's growing millennial population and the rising popularity of specialty spirits such as flavored vodkas and rums.
The rise of the craft distillery industry in the United States. Improved regulatory approval policies are a contributing factor. There are more than 2,000 artisan distilleries in the United States, yet they all fall under the category of "small businesses" in the hospitality sector. The main reason for this is that most craft spirit producers (60%) have fewer than 10 employees and sell 2,500 cases annually.
In America, Whiskey is King
Whiskey, unsurprisingly, is the most popular type of craft spirit in the United States, accounting for 36% of the market. The craft spirits market is expected to grow both in volume and value over the next few years. In the next two years, the value of craft spirits is likely to expand into the double digits, with Tennessee and blended whiskies accounting for much of the increase. The excise duty on distilled spirits in the United States is expected to continue falling, which is good news for the economy.
Distilling Spirits by Hand in Australia
There were just a handful of distilleries in Australia ten years ago, and they were all focused on making whiskey. At present, Australia is home to approximately 300 distilleries, with gin production taking the cake. However, when compared to imported gins, craft gins produced in the United States account for only a fraction of the market.
Australia's Domestic Booze is Starting to Compete With Imported Brands
However, this imbalance is gradually shifting, with domestic spirits increasing from less than 5% five years ago to well over 15% now. In 2020, domestic production of spirits surpassed import growth, and this trend is expected to persist into the foreseeable future thanks to the development of domestic producers and the shifting tastes of younger drinkers.
Despite Australia's reputation for producing world-class gins, whiskies, and rums, the country only exports about $4 per person in alcoholic beverages. Australia's spirit tax, which is tied to inflation and increases twice a year, is the third highest in the world, which is bad news for the country's craft distillers. In Australia, taxes on spirits are a lot more than they are on alcohol like beer or wine.
New Zealand's Artisanal Spirit Industry
Since the 1870s, New Zealand's Hokonui Hills have been home to a thriving whiskey distillery, and whiskey remains a popular artisan drink. About a dozen commercial distilleries operated in New Zealand fifteen years ago. There are now up to 150 of these establishments, most of which are tiny and run by families or groups of friends. About 85% of these are moving in the direction of creative craft gins, which is a worldwide trend.
Making New Zealand's Distilled Liquors Stand Out in the Market
The Kiwi's desire to make gins that stand out is mirrored in the gins' forward-thinking aesthetic and the bottles' unmistakable presentation. Each of New Zealand's many unique craft gins reflects its geographic origins and culture. Many of them make use of natural bush pepper and manuka leaves or honey, while others get their ideas from unusual water sources and uncommon plants.
Trending Craft Beverages
The total value of the craft spirits industry worldwide was estimated at $13.23 billion in 2021. At a CAGR of 28%, it is expected to soar to a whopping USD 124.56 billion by 2030.
Rising disposable incomes, growth in the number of craft distilleries, and a growing customer desire for one-of-a-kind artisan spirits have all contributed to this market boom. Small-batch distillers may set themselves apart by using non-GMO grains and spring water, two of the most popular clean-label ingredients among craft spirit buyers.
The development of craft distilleries is frequently pursued as a second career or hobby by high-earning people from financial and professional service backgrounds. Craft distilleries, taking a cue from their counterparts in the craft beer business, are seeking to sustainably expand their operations' financial resources and operational capacity. The craft spirits industry is expecting this trend to continue.
The Artisan Alcohol Industry is Experiencing Explosive Growth in Gin, Whiskey, Rum, and Vodka
Artisanal Gin Production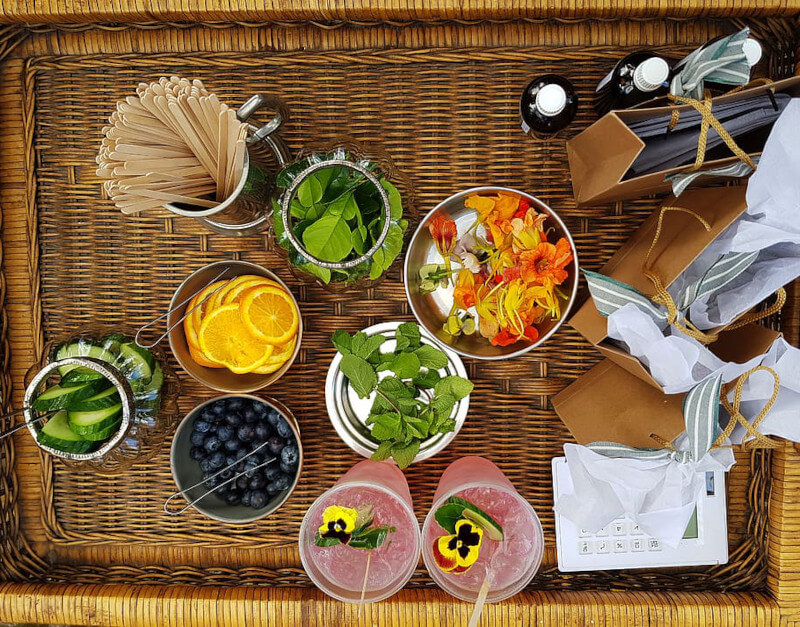 Gin's value has increased by nearly 22% since the epidemic began, making it the fastest-growing category among the four types of spirits studied. Craft distillers have catered to the demand for artisan gins by incorporating regional botanicals, aged expressions, and innovative new ingredients, all while maintaining gin's signature texture, flavor, and taste of juniper berries. Particularly advantageous for novice distillers is that gin doesn't require the lengthy barrel-aging procedure necessary for products like rum and whiskey.
Distilling Whiskey by Hand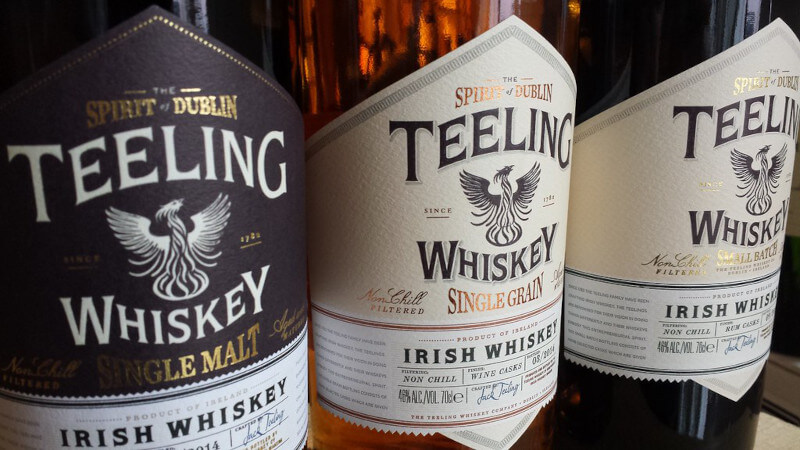 While gin took the top spot for spirits by category in 2021, whiskey was the clear frontrunner, accounting for 45% of total spirits sales worldwide. Creating craft whiskey-based cocktails is anticipated to assist promote the business, and the on-trade craft whiskey category is likely to realize the biggest market share of 59%.
Whiskey has a long history of being used for its purported medical properties, including the alleviation of toothache and the prevention of a cold when mixed into a hot toddy. Craft distillers have been expanding the whiskey's flavor profile by incorporating more herbs and spices into the mix in recent years. Polyphenols, an antioxidant that has been demonstrated to reduce LDL cholesterol while increasing HDL cholesterol, can also be found in whiskey. Craft distilleries are eating away at the market share of established whiskey brands.
Artisanal Rum Production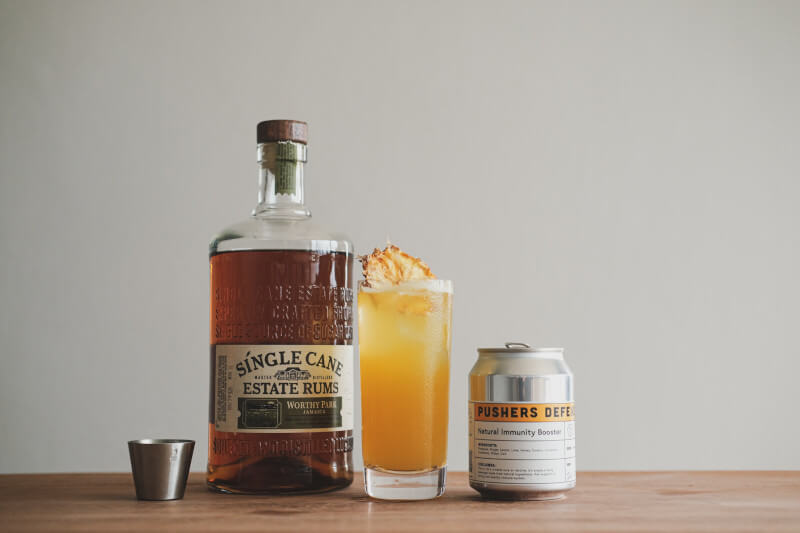 As with other craft spirit categories, increased demand from younger customers is mostly responsible for the revenue growth, which is forecast to reach USD1.70 billion for the craft rum category by 2028. Coconut rum and vintage rum are just two of the many varieties of rum that have long been readily accessible.
Craft rum distillers add a contemporary spin to the classic taste of rum with their use of carefully curated ingredients and one-of-a-kind flavor profiles. Spiced rum, which is blended with flavors like cinnamon, ginger, vanilla, nutmeg, and pepper, is the most often consumed style of artisan rum.
Artisanal Production of Vodka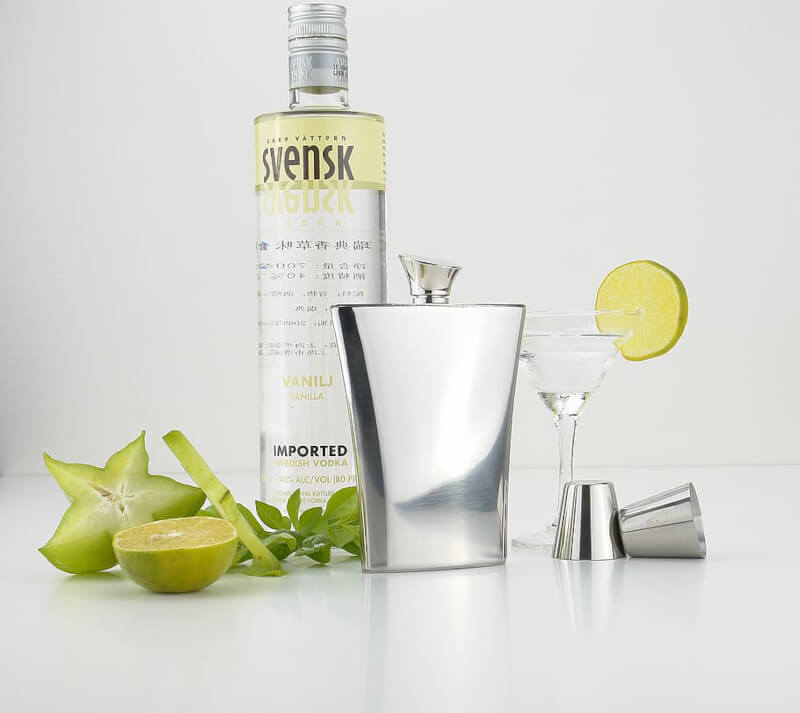 Vodka is the world's most consumed alcoholic beverage, with over a thousand different brands available. About a third of all spirits sold in the United States are vodka, and the country as a whole consumes about 75 million cases each year, or about 23 percent of the global total. Vodka can be distilled from a wide variety of grains. Potatoes and grapes are only two examples of fruits and vegetables that might serve as a foundation.
Software to Boost Your Mood While Managing Your Distillery's Inventory
The Best Craft Distilling Programmes
Managing a craft distillery is easier with the help of modern computing systems, software applications, and technical fixes. The proper technology is essential for expanding a distillery. Distillery management software ensures that everything runs smoothly from start to finish in a distillery. Products' flows, batches, and tracking can all be modified with the correct software. All of your leads, prospects, and current customers' data can be managed and tracked with CRM software.
Software Designed to Automate the Sales Process Also Makes It Possible to Monitor Results and Actions
Management of raw materials, work in progress, and finished items, as well as tracking of inventory throughout the aging and storage processes, is made possible by inventory management systems for artisan distilleries. As smaller operators take on the multinational spirits conglomerates, technology is crucial to improving the efficiency and production of a craft distillery in today's market. Combining modern technology with time-honored distilling techniques and savvy advertising is key to making it big in the artisan distilling industry.