Women in the whiskey industry faced the same challenges as other pioneers in their fields. Come celebrate their successes with us and discover what it takes to make your mark in a dynamic industry.
Early Makers of Scotch Whiskey
Annabel Thomas's Nc'Nean is a good example. In addition to being the first Scotch to be bottled in a 100% recycled clear glass bottle, this small-batch distillery on Scotland's western coast is also a leader in sustainability thanks to its use of organic Scottish barley and its commitment to renewable energy.
Two of Nc'Nean's three distillers are women, so it's no surprise that the ancient Gaelic goddess Neachneohain served as inspiration. Her bravery and independence allowed her to take her path, just like Nc'Nean has done, and she became known as the Queen of Spirits and a ferocious defender of nature. This doggedness and boldness to try new things are producing positive results. In October 2020, the company's first bottle was auctioned off for charity and made an astounding £41,004, breaking the previous world record of £10,000 by a wide margin. A few months later, when our own The Devil's Keep broke the record with a $60,000 sale, it was a tremendous accomplishment to have gone up against such a rare whiskey.
The new businesses aren't the only ones profiting from this more welcoming atmosphere. In 2019, Kirsteen Campbell made history by becoming the first female Master Whiskey Maker in The Macallan's 200-year history. There are six Whiskey Makers in total, and three of them are women.
If you go back in time to a century, you will find that the most well-known expression of The Macallan was likewise the brainchild of a woman. The 1926 Macallan, made by Janet Isabella Harbinson, better known by her nickname 'Nettie', was the most costly whiskey in the world until The Emerald Isle surpassed it. After her father, Roderick Kemp, who owned The Macallan from 1892 until 1909, went away, she inherited the distillery. Her husband ran it efficiently until he passed away, and then she had to decide whether to keep it going or sell it. Whiskey drinkers throughout the world may thank her for keeping the company afloat and making whiskey history because she wasn't afraid of a challenge.
Women and Irish Whiskey
Women are increasingly entering the alcohol industry, and not just in the Scotch sector. Due to the skyrocketing popularity of Irish whiskey, several new distilleries have opened, providing people with greater opportunities to find gainful employment. There were only three distilleries in Ireland when Ireland's first female master blender, Helen Mulholland, began her career thirty years ago, thus there was very little opportunity for anyone to enter the business, male or female. However, now that there are more than 40 distilleries in operation in Ireland, the business has grown and become much more diverse in terms of its personnel and its products. Some of the best Irish artisan whiskies in recent years are the product of women distillers like Katherine Condon of Irish Distillers and Alex Thomas, Master Blender at Bushmills.
Margie Samuels And Maker's Mark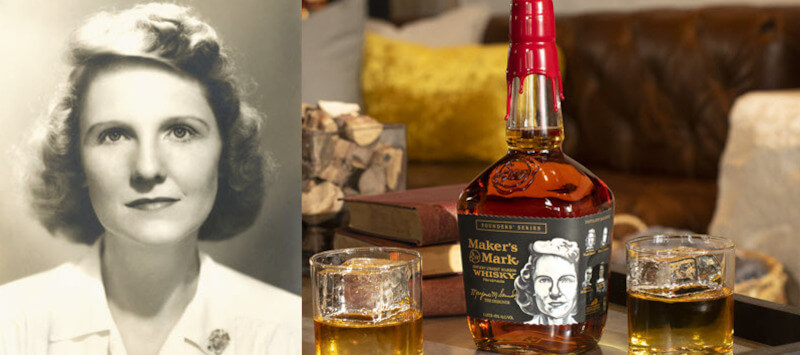 When discussing Maker's Mark, one must inevitably bring up the incredible Margie Samuels. She had a hand in creating the brand's defining features, including as its name, bottle design, logo, and signature red wax dip. By reviving Star Hill Campus and making the distillery accessible to the public, Samuels also contributed to the growth of the bourbon tourism industry.
Margie was the wife of Maker's Mark's founder, Bill Samuels Sr., and a marketing genius ahead of her time. Margie came up with all of the branding ideas that have made this brand so iconic and recognizable in the industry today, and she and Bill worked together to produce a recipe for a great bourbon whiskey.
She did this by making an antique label for their whiskey bottles after being inspired by an apothecary bottle from the 19th century that they had in their collection. She also conceptualized the now-iconic red wax seal used to authenticate Maker's Mark products. Margie is credited with convincing most people to try Maker's Mark for the first time, while Bill is credited with convincing them to buy a second bottle.
What Margie Samuels Has Left Behind
Margie was elected into the Bourbon Hall of Fame because she was a game-changer in the history of Bourbon and a trailblazer for women in male-dominated sectors in Kentucky. She wasn't the first female inductee, but she was the first from the distilling industry. She left an indelible mark on the world of whiskey packaging with her innovative concepts and designs for Maker's Mark, which are still in use today.
Laphroaig's Owner, Bessie Williamson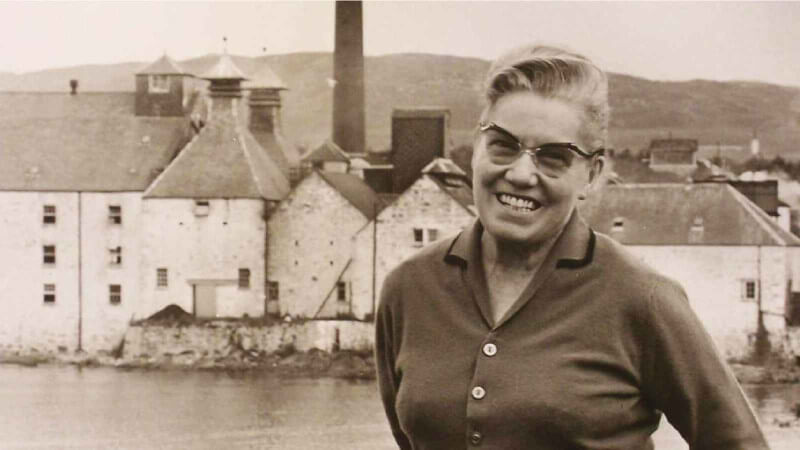 Bessie Williamson, the only woman in history to own and run a distillery in the 20th century, did not start as a major player in the whiskey industry. After her father, a clerk, was killed in World War I, she decided to spend the summer of 1934 in Islay with a friend and apply for a job as a shorthand typist at the Laphroaig whiskey factory. For a while, she remained.
After quickly rising through the ranks, she became the office manager of Laphroaig and subsequently the company's second in command after owner Ian Hunter suffered a stroke in 1938. He gave her £5,000, the distillery business, and the little islet of Texa when he passed away in 1954.
She oversaw output growth and then sold the distillery to the American firm Long John Distilleries to finance a technological upgrade. She was well-liked on the island because she gave local men lots of work, maintained Laphroaig's stellar reputation, and saw the distillery through some hard economic times.
Cardhu Owner and Operator Elizabeth Cumming
Elizabeth Cumming, the feisty owner of Cardhu at the turn of the nineteenth century, gave the property to William Grant so that he could construct a distillery with three times the previous capacity. She finally sold it to John Walker & Sons 20 years later. The foundation for the "Johnnie Walker" Blend was laid at this distillery. Single Malt, Whiskey, and Bourbon as we know them today would not exist without the contributions of countless more influential women. As a result, it shouldn't be shocking that women are now holding some of the most exciting positions in the Whiskey industry.
The project manager at Port Ellen, the legendary distillery that may reopen, is none other than Georgie Crawford, who has been at the helm of Lagavulin for the past seven years. She is familiar with Port Ellen and its inhabitants as well as its whiskey; she was born and raised there.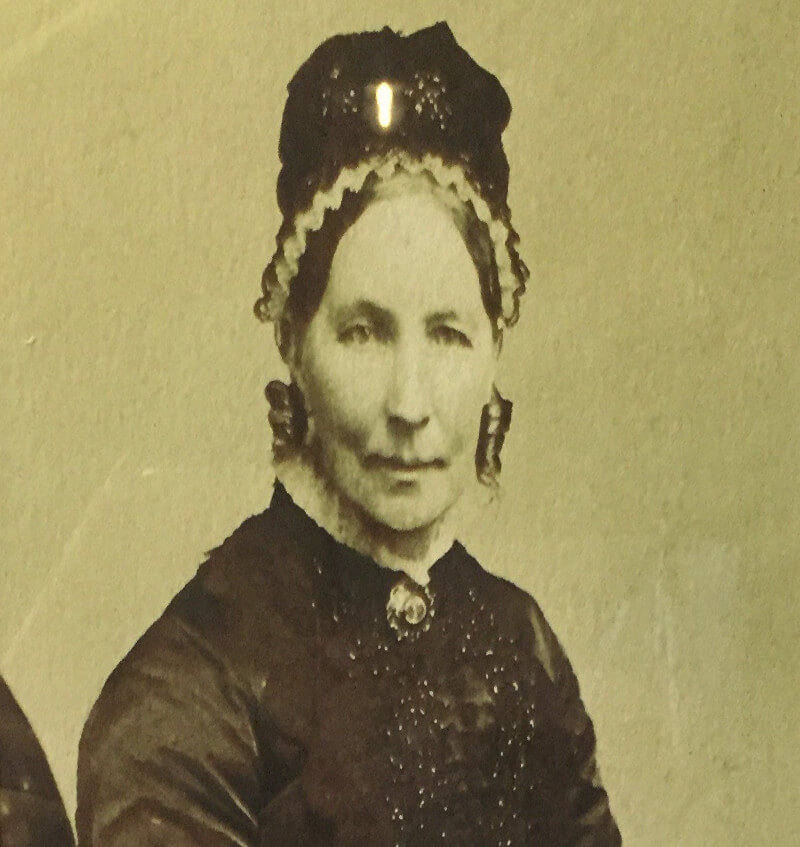 Many Whiskey blogs are now authored by women, and there are an increasing number of Whiskey businesses run by women specifically for female customers. They are all less technical than blogs written by male whiskey professionals and aficionados. What's being discussed, rather than the product's storage conditions or manufacturing procedures, are the people's stories, motivations, and lives. Including this hitherto unacknowledged perspective on whiskey is crucial to attracting more women to the hobby and reminding them that they have always had a place in the whiskey community.
Women have played an essential part in the growth and prosperity of the whiskey business. Women who broke barriers and made significant contributions to the industry include Maker's Mark brand co-creator Margie Samuels and the 20th century's lone distillery owner and operator, Bessie Williamson. The future of the whiskey industry is bright as more and more women take the reins, launch their brands, and make their mark in this innovative and fascinating field. We toast the pioneering women who came before them in the world of whiskey and recognize their contributions.
whiskeyfestnw.com
onthewhiskey.com
bestwhiskeyonline.com
soufrica.com